GENUINE AND BRAND NEW DIESEL FUEL PUMP 294050-0420, 294050-0423, 8-97605946-7 FOR 6HK1 7.8L ENGINE
| | | | |
| --- | --- | --- | --- |
| Part Number | 294050 0420, 0421, 0422, 0423, 0424, 0425, 0426, 0427, 0428, 0429 | Type | 8 97605946 0, 1, 2, 3, 4, 5, 6, 7, 8, 9 |
| Place of Origin | Made In Japan | Material | 8976059460, 8976059461, 8976059462, 8976059463, 8976059464 |
| Other Part Number | 294050-0420, 294050-0421, 294050-0422, 294050-0423, 294050-0424 8-97605946-0, 8-97605946-1, 8-97605946-2, 8-97605946-3, 8-97605946-4 | Brand | DENSO |
| P/N | 294050-0425, 294050-0426, 294050-0427, 294050-0428, 294050-0429 | | |
GENUINE AND BRAND NEW DIESEL FUEL INJECTION PUMP 9520A000G,9520A005G,2644C314 FOR PERKINS DP300 ENGINE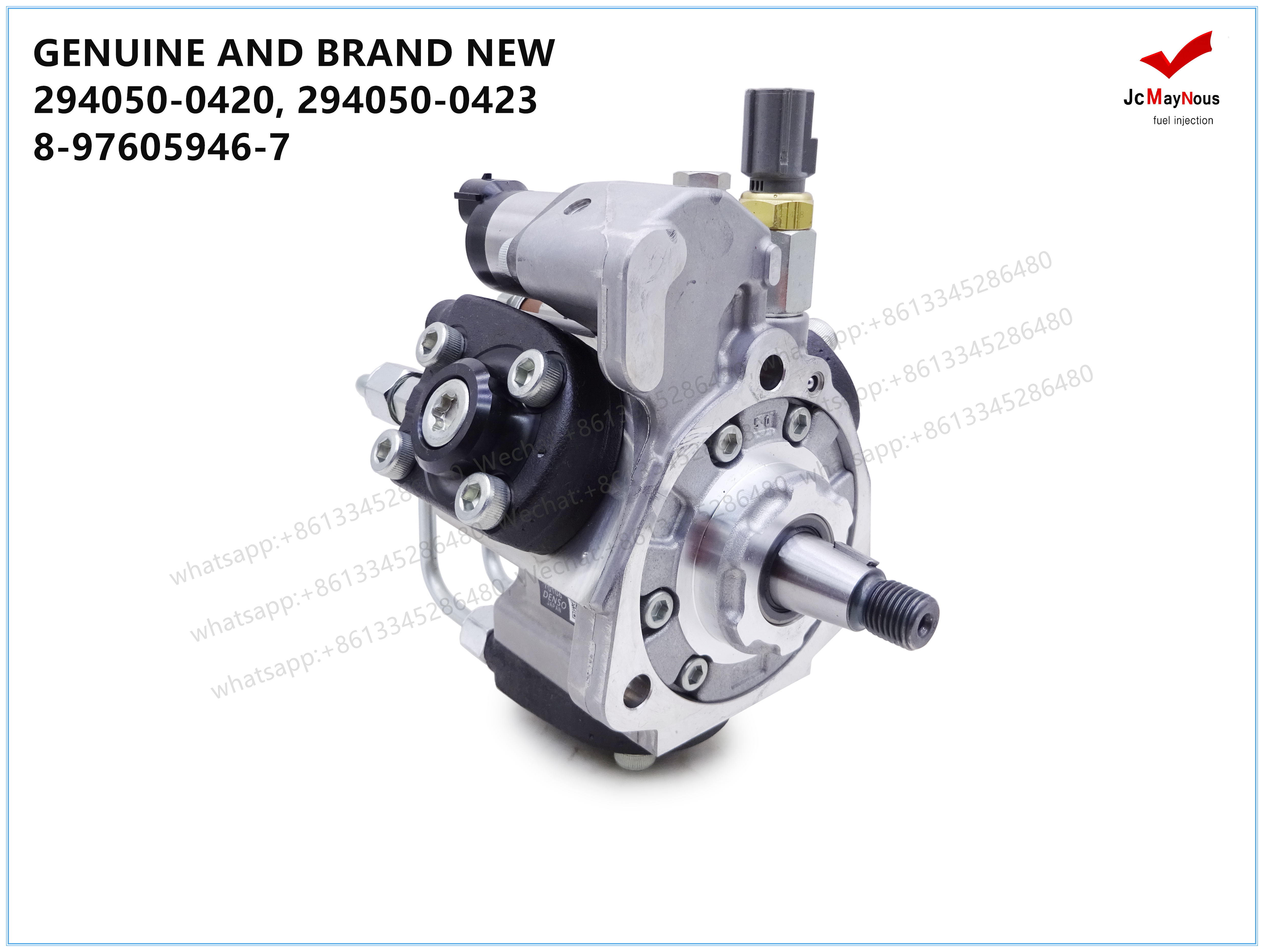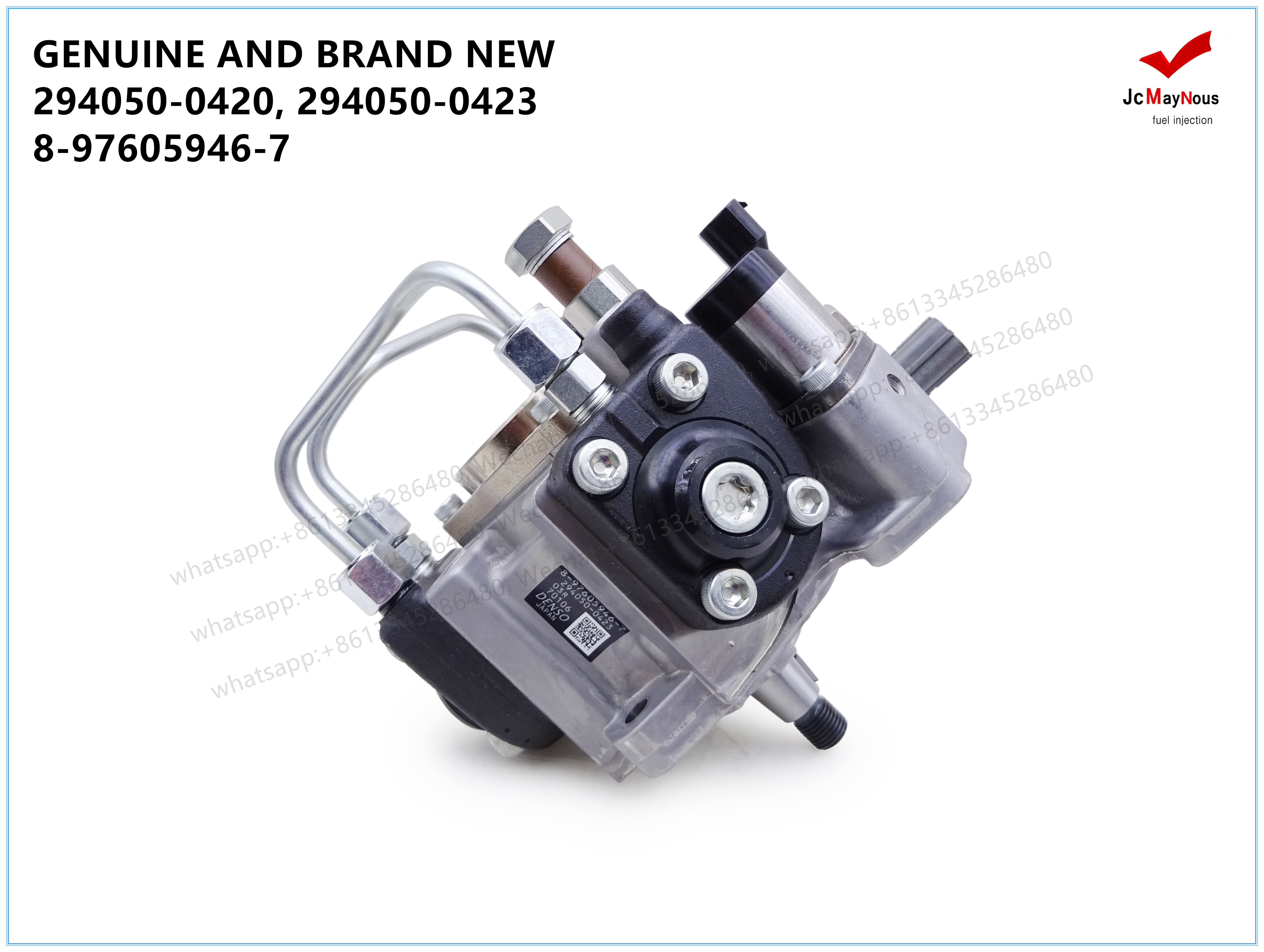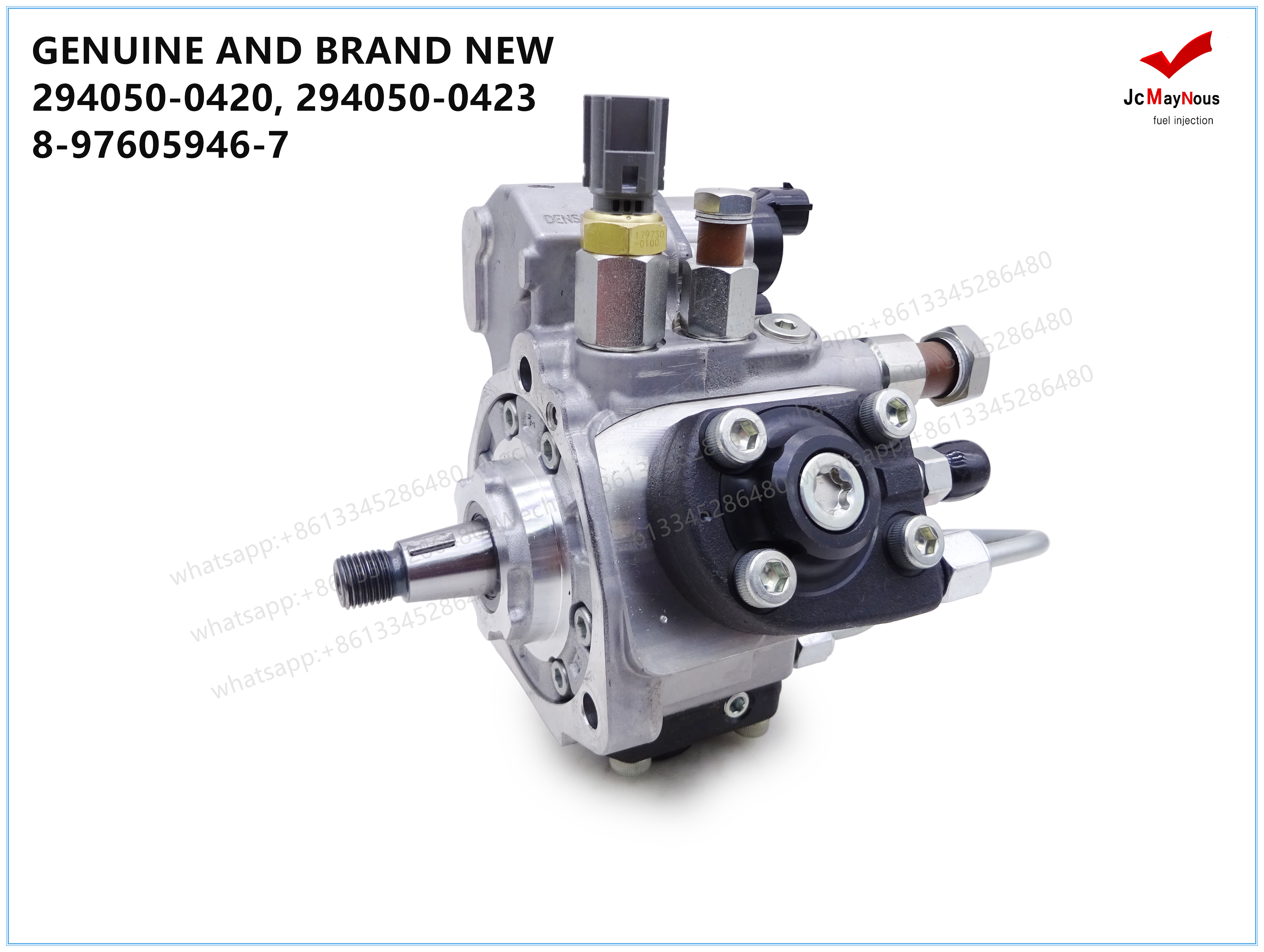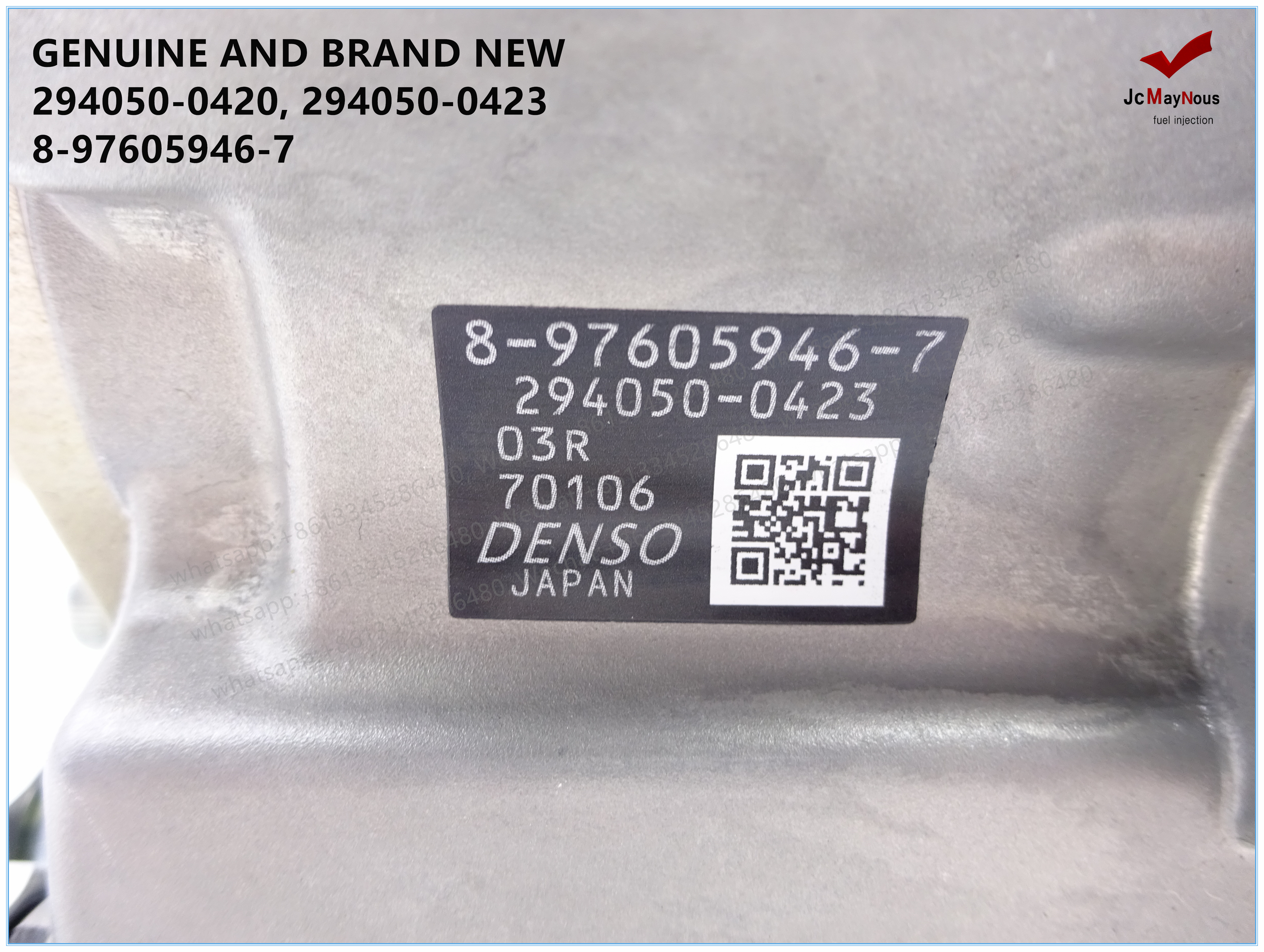 PRODUCT DESCRIPTION:
GENUINE AND BRAND NEW DIESEL FUEL PUMP 294050-042X, 294050-0423, 897605946X, 8976059467, 8-97605946-7

FOR ISUZU F 6HK1, FRR, FSR, FTR, FVR, FSS 7.8D ENGINE

PACKING & SHIPPING:

GENUINE AND NEW PACKAGE

WE CAN DELIVERY BY DHL, TNT, FEDEX, UPS, SF, EMS EXPRESS.

WARRANTY:

GENUINE AND NEW PART IS THE GUARANTEE.

RETURN IS ACCEPTABLE IF YOU GET NON-GENUINE AND NON-NEW PARTS.

CONTACT INFORMATION:

George Guo

JCMAYNOUS TRADING CO., LTD

Wechat: woxiangfei1986

WhatsApp: +8613345286480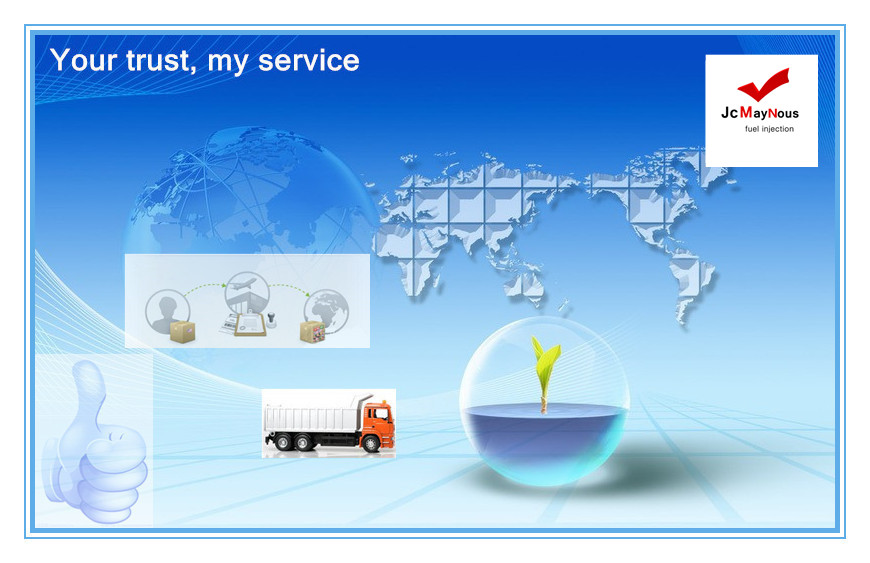 Thanks for your inquiry , we will try our best to meet your needs, let's do it together!